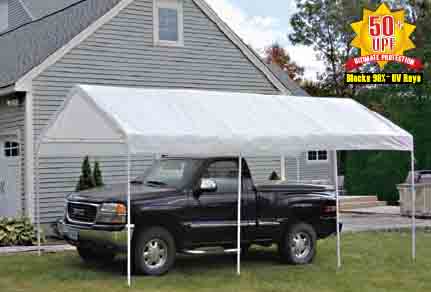 Max AP™ All Purpose Fixed Leg Canopies.
Quality Features. Value Priced.
Our best selling 1-3/8"/ 3,5 cm frame canopy line-up is built for easy set-up.
Super Max™ Fixed Leg Canopies.
Industrial Grade Shade.
Sturdy 2 in. / 5,1 cm diameter all steel white frame
The perfect seasonal shade solution for vehicle storage, backyard events, camping, craft fairs or special events. These high demand units are available in multiple sizes to fit any consumer application and price point.