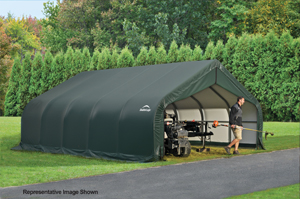 Welcome To Big Shelter Solutions Territory.
Looking for an affordable option for larger storage needs?
Step up to our extra large shelter solutions. Add years of life to
your valuable industrial or agriculture equipment, cover large
work areas in the field or create your own custom workshop or
storage area. Expandable, easy to move and thousands less than
traditional brick and mortar or steel building options.